In my previous blog I mentioned that "Netflix and Chill" is a classic date for a man hoe. However, this phenomenon has become increasingly popular. So much so that countless memes are being made about it. First, let's define what exactly is Netflix and Chill.
Netflix- this is an on-demand streaming service, most movies and TV series (once you got premium *cough cough*)
Chill– an urban slang to mean, hanging out or liming.
"Netflix and Chill"
You see why it bothers me that these two words when joined together can have a completely different meaning? I just don't get it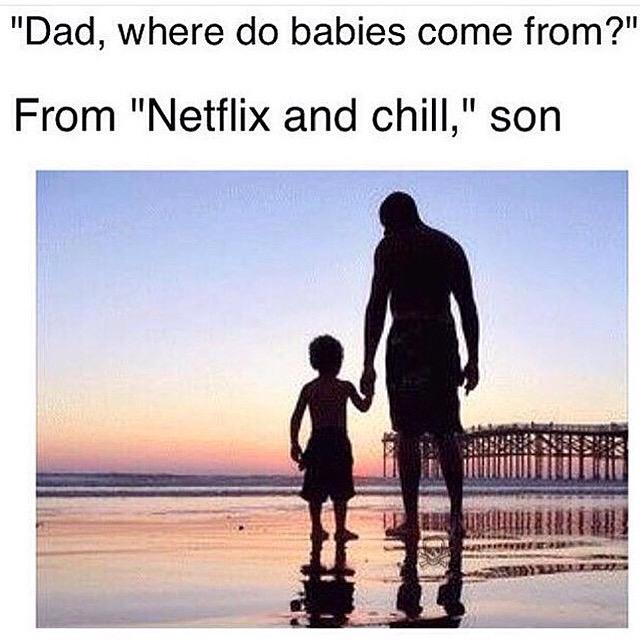 Is it that this new generation is settling for going straight to the bedroom and not even bothering with the courting stage. I may be naive to that fact, but I believe in chivalry. Flowers are cute, whatever happened to a love note or a card? Is that not a thing anymore? Is taking a girl out on a date to dinner or a stroll in the park too much effort to give? Let's not forget how things used to be when pictures were still black and white- we actually respected ourselves.
I can't see how its a date to tell a smallie "link me in 51 Thursday", how are you having meaningful discourse and sharing likes and dislikes when she's "cocking right up" and you stabbing from behind. Or the fact that taking a girl straight to your house, with the low lights, horror movie (cause females be acting jumpy), and 5 mins into the movie hormones raging cause you're not speaking to each other but your bodies doing the talking.
Ladies, this isn't bashing the guys- but its both parties, what you allow a man to do is exactly what he'll do to you. A guy knows which tree to bark up on. Cheap prices attract many customers. The baddest man hoe isn't gonna come around a girl who has her head on, with a high level of self-respect and approach her with "Yo Tasha, wa u for? Netflix and chill awa?" No… Who are you attracting?